Private Villa for sale in Fethiye Oludeniz ovacik region


Muğla, Fethiye, Ölüdeniz
100%
500
fff
100
normal
false
bottom
false
fff
100
5
0
5
5
5
mouse
/assets/Realsite/img/dop-slider/ThumbnailsPrev.png
/assets/Realsite/img/dop-slider/ThumbnailsPrevHover.png
/assets/Realsite/img/dop-slider/ThumbnailsNext.png
/assets/Realsite/img/dop-slider/ThumbnailsNextHover.png
/assets/Realsite/img/dop-slider/ThumbnailLoader.gif
60
60
60
60
50
100
100
f1f1f1
ffffff
ffffff
2
dddddd
ffffff
ffffff
0
0
0
0
/assets/Realsite/img/dop-slider/ImageLoader.gif
afafaf
100
fit
1000
20
20
20
20
5
5
5
5
true
true
/assets/Realsite/img/dop-slider/Prev.png
/assets/Realsite/img/dop-slider/PrevHover.png
/assets/Realsite/img/dop-slider/Next.png
/assets/Realsite/img/dop-slider/NextHover.png
/assets/Realsite/img/dop-slider/Lightbox.png
/assets/Realsite/img/dop-slider/LightboxHover.png
true
710
70
000000
000000
ffffff
50
bottom
true
777777
e0e0e0
0
0
0
0
10
10
10
10
true
000000
80
/assets/Realsite/img/dop-slider/LightboxLoader.gif
000000
100
70
70
70
70
10
10
10
10
/assets/Realsite/img/dop-slider/LightboxPrev.png
/assets/Realsite/img/dop-slider/LightboxPrevHover.png
/assets/Realsite/img/dop-slider/LightboxNext.png
/assets/Realsite/img/dop-slider/LightboxNextHover.png
/assets/Realsite/img/dop-slider/LightboxClose.png
/assets/Realsite/img/dop-slider/LightboxCloseHover.png
000000
dddddd
true
false
/assets/Realsite/img/dop-slider/SocialShare.png
/assets/Realsite/img/dop-slider/SocialShareLightbox.png
false
ffffff
000000
000000
false
5000
true
true
/assets/Realsite/img/dop-slider/Play.png
/assets/Realsite/img/dop-slider/PlayHover.png
/assets/Realsite/img/dop-slider/Pause.png
/assets/Realsite/img/dop-slider/PauseHover.png
false
2000
Property Id:

222561

Estate Status:

For Sale

Property Type:

House / Villa

City/County/District

Muğla / Fethiye / Ölüdeniz

Price:

2,500,000

Room:

5+1

Usage Area (Gross)

280 m2

Usage Area (Clean)

263 m2

Square Meter Unit Price (m2):

8,929

Construction Year:

2015

Floor:

Self-Contained

Number of Floors:

2

Heating Type:

Air Conditioning

Fuel Type:

Electricity

Balcoon Count:

3

Bathroom count:

3

Wc Count:

3

Occupancy:

Empty

Registry Status:

Freehold

Eligible For Bank Credit:

Yes

Deposit:

-

Dues Price:

-
Share
Description
Our villa is made up of twin villas. It's conjoined order. However, they have separate entrances and have separate pools.
Our villa consists of 5 rooms, 3 bathrooms, outdoor lounge and kitchen. Due to its location, every place is within walking distance...
The price of one is:2,500,000 TL.
Please contact us for detailed information.
Interior Facilities
ADSL
Barbecue
White Goods
Furnished
Air Conditioning
Fireplace
Balcony
Furnished
Wi-fi
American Kitchen
Phone Line
Steel Door
PVC Window
En-Suite Bathroom
Shower Enclosures
Outside Facilities
Water Tank
Thermal Insulation
Outside Parking
Waterproofing
Painted
Soundproofing
Landscape
Environmental Facilities
Near The Sea
Mosque
Pharmacy
Cottage Hospital
Neighborhood Markets
Primary School
Restaurant
Outdoor Swimming Pool
Garden
School
Football Pitch
Transportation
Close to Street
Public Transport
Location on map
CONTACT DETAILS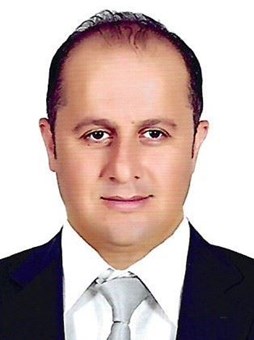 Ölüdeniz Mahallesi, Atatürk Caddesi, No:129/1, Fethiye / Muğla