6-Bedroom, 4-Bath Detached Luxury Villa in Üzümlü

Muğla, Fethiye, Yeşilüzümlü

For Sale - Villa

1,550,000
Estate Status:

For Sale

Property Type:

House / Villa

City/County/District

Muğla / Fethiye / Yeşilüzümlü

Price:

1,550,000

Room:

6+1

Usage Area (Gross)

700 m2

Usage Area (Clean)

210 m2

Square Meter Unit Price (m2):

2,214

Construction Year:

2015

Floor:

Self-Contained

Number of Floors:

3

Heating Type:

Air Conditioning

Fuel Type:

Electricity

Balcoon Count:

4

Bathroom count:

4

Wc Count:

-

Occupancy:

Empty

Registry Status:

Freehold

Eligible For Bank Credit:

Yes

Dues Price:

-
Description
Great opportunity to own your own slice of paradise!
If you're looking for a house to complete the dream,
look no further...
Location
The villa is located less than five minutes drive from the centre of Uzumlu
village and is one of 14 villas in this very private community in a beautiful
secluded location, in a mountainous area in the middle of the
forest with stunning views over the Taurus mountains. The altitude is about
600m (1,968 ft) above sea level which makes it ideal for living all year round
with mild winter and cool summers. The location is elevated about 100m
(328 feet) above Uzumlu and has clean and fresh air, being situated right in
the middle of a pine forest.
The house itself is a charming detached villa with 6 bedrooms and 4 bathrooms (2 en-suite). It sits on a plot area of about 700 m2  right next to the forest and has a building area of 210 m2 on three floors plus 70 m2 in semi-basement offering a total of 280 m2.
It is light-filled, airy and spacious.
The tasteful villa is finished to a very high Standard, has a several sitting areas, a swimming pool and amazing views all round.
Description of the Property
The house has been carefully looked after and no expense was spared to add high quality features. The house, has marble floors on the ground floor,  is fully furnished with high quality furniture and curtains, fitted with water-pump central heating, four sources of hot water, a full and comprehensive water filtering system, wooden balcony pergola, semi-basement, wrought iron on all doors and windows on all floors plus many other extras including a storage tank, an electronic water pump and a unique large stone barbecue.
Outside
The property sits on a plot of land with different levels, the first level has a parking space and a small entrance gate and wide stairs that lead to the next level which has a nice sitting area paved with natural stone and features flower beds and a large fig tree. This area leads to the entrance of the house and other paved area with a large lemon tree
From one side set of stone stairs lead to a large paved area with an apple tree, a peach tree that produces very tasty peaches , a beautiful large stone barbeque and several mature olive trees and the other side leads to another natural stoned paved area with many mature trees that give more privacy to the back of the house. This area has an open storage space and lead to the swimming pool room with ceramic floor and houses the pool equipment, a water storage tank, water pump, water filtering system and rack storage.
Inside
Ground floor
Entrance to the house is through a covered porch with marble floor and a decorative center piece. The metal entrance door leads to a marble floored hallway with a radiator and connects on the left, through plaster decorated coving to the living room, straight on to the open kitchen and on the left to a bathroom, the staircase to the semi-basement and the stairs to the upper floors.
The living room has a beautiful open cosy fireplace , a large radiator several windows and
a double patio door to the terrace with classic balustrades that overlooks
mature trees and the lower level.
The kitchen has kitchen units round the wall and on the other side separating the kitchen from the dining room. The kitchen is fully fitted with hob, oven, washing machine and a large fridge freezer.
It also has a full glass door that leads to a small balcony that overlooks the swimming pool area.
The dining room can be accessed through the living room or through the open kitchen and has a large radiator and a double patio door to a wide terrace with classic balustrades that also overlooks the lower level and leads though a set of stairs to the pool area.
The bathroom features a washbasin, toilet and shower.
Except for the bathroom, the whole of the ground floor and the terraces have marble floors. The ground floor is light and airy with wide doors and lots of windows.
A set of round marble stairs off the entrance hall leads to the first floor.
First floor:
The landing is wide and leads on to two main bedrooms with en-suite bathrooms.
The first bedroom has a decent size entrance with a large bathroom on the
right. The bathroom is fully tiled with attractive decorative ceramic tiling
and has a wide wash basin and basin, a wall cabinet and a water heated towel rail. The main bedroom
is light and airy with 4 windows, a large radiator, an a/c unit and a double patio door that leads to a
large balcony that overlooks the forest and mountains.
The second bedroom has en-suite bathroom  and a radiator, an a/c unit and a double patio door to a balcony that overlooks the forest and pool area and a full glass door that leads to a small side balcony that also overlooks the pool.
The marble stairs that lead to the second floor have a curved balustrade and high ceiling.
Second floor
The second floor is in the attic and has many attractive architectural features.
These include stained wood paneled ceilings, stained wood beams
and different shape roofs.
The hallway has a radiator and leads to a bathroom on the left and 4 other bedrooms.
The first two bedrooms are of a good size, have a radiator and an a/c unit each and one of the bedrooms feature  a large storage area in the roof. The third bedroom on this floor also has a large storage area in the roof space and has a radiator and an a/c unit and a decent size covered balcony with tiled roof and stunning views over the forest and mountains.
The last room on this floor is smaller with a pitched ceiling , has a small radiator and can be
used as a bedroom, playroom, study or for additional storage.
Semi-Basement:
A set of stairs from the entrance hall lead to a semi-basement. This area is not yet finished but has already been divided into a separate one bedroom guest apartment with a living room, kitchen, bathroom and storage area. First fix electrics and plumbing has been completed and all walls skimmed, this apartment is ready to be finished off to the buyer's taste.
This area houses two of the water heating systems, the water-pump based system and the gas water heating system.
Furniture:
The house is sold fully furnished with high quality furniture and curtains.
Features
 Building area: 210 m2 villa (6 bedrooms, 4 bathrooms) plus unfinished semi-basement (one bedroom and one bathroom)
 700 m2 lot
 Secluded community
 Fantastic location & views
 Quality finishings and fittings including marble flooring on the ground floor, doors, windows, bathrooms and bathroom accessories and extended kitchen units.
. Full heat-pump central heating system with 11 radiators and hot water
. Four sources of hot water to be used as needed:
1.      Heat-pump hot water to be used when the heating is on
2.      Gas hot water to be used in the winter when the heating is off for immediate hot water
3.      Solar panel hot water to be used in the summer
4.      Immersion heater hot water, rarely used for quick hot water.
 Air-conditioning in the bedrooms
§  a full and comprehensive water filtering system for the whole house for calcium and filtering . Special anti-bacterial osmosis filtering system for drinking and cooking water in the kitchen.
§  Tiled roof balconies
§  Decorative wrought iron on all doors and windows on all floors
§  Large water storage tank
§  Electronic water pump
§  3 phase electrics
 ampleelectric sockets and outlets
 Authentic red clay tile roof cover
 good size swimming pool
 Several natural stone paved sitting areas
 Double glazed PVC doors and windows throughout
 Marble floors on the ground floor and marble stairs
 Fully tiled bathrooms
 Plaster ceiling covings
 Lots of storage space
 Close proximity to sea and city
 Mountain views and cooler dry mountain weather in the summer (low humidity in the summer)
 Model home, designed for family living, with many upgrades and deluxe installations
 Airy with plenty of windows and light
 Ideal for families for all year round living or as a spacious holiday house or as an investment or
for renting out
Interior Facilities
Barbecue
Furnished
Balcony
Furnished
Wi-fi
American Kitchen
American Panel Door
Steel Door
Insulating Window
PVC Window
En-Suite Bathroom
WC
Outside Facilities
Thermal Insulation
Waterproofing
Painted
Soundproofing
Environmental Facilities
Pharmacy
Outdoor Swimming Pool
Garden
In Nature
Mountain View
Location on map
Direction
Street View
CONTACT DETAILS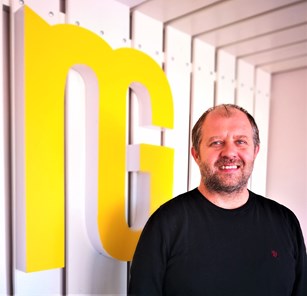 Ölüdeniz Mahallesi, Atatürk Caddesi, No:129/1, Fethiye / Muğla